THE FRIENDS OF HORSLEY'S STATIONS
Uniquely in England, East Horsley parish hosts not one, but two railway stations
To help give our stations the TLC they deserve, in 2019 East Horsley Parish Council founded its Railway Task Group (RTG).
Click here to find out what happened next.
---
Biodiversity at Horsley Station
The Friends of Horsley Station is part of East Horsley Parish Council's Railway Task Group. One of the aims of the Friends Group is to support biodiversity in the station grounds and to promote an interest in the wildlife that can be seen.
Here are a few examples from photographs taken at the station during 2021.
The station's "mini-meadows" of wildflowers provide nectar for bees, butterflies and moths and food for the early stages of many insects (e.g. caterpillars of butterflies). Mowing during their active season destroys them so the maintenance programme is staggered to protect the invertebrates and seeds which are the food supply for many bird species and so, by maintaining the source, it helps them too.
Railway Task Group's Current Projects
Both Horsley and Effingham Junction have poor access to Platform One if your mobility is restricted, eg luggage, pushchairs, disability or elderly.
Graphics showing how new lifts and covered bridges could transform Effingham Junction and Horsley stations are shown here.
Effingham Junction Station schematics
IMPROVED TOILET FACILITIES AT HORSLEY STATION
Refurbishment of waiting area Our Railway Task Group have created a vision for new loos which would cater for everyone and be accessible 24/7. See the drawings for further details of what is proposed. Unfortunately the railways operate on a shoe-string and if we want this we have to raise funds for it. There is a £200k price-tag which includes a complete overhaul of this part of our historic station and the installation of automatic (wheelchair-friendly) doors to the ticket-hall. The waiting-room area will be enlarged and available for village display material. We applied to Your Fund Surrey but this has been refused. However it is likely that the S106 agreement from the Lollesworth Field planning application by Taylor Wimpey will support this project. Do look at the drawings and let us know what you think.
Click here for more details of the proposed new Horsley Station toilet and waiting room facilities including "before" and "after" drawings.
Mission Statement
To improve the experience of using Horsley and Effingham Junction stations, including their environment, accessibility and facilities. In this way, both stations can become more of an amenity for the communities they serve rather than just points of access to railway services. Also, through enabling direct community involvement in shaping how rail users can interact with the stations, engendering a sense of "ownership" and pride amongst not only the adoption teams but also the wider communities that the teams represent
Since its founding in June 2019, the Railway Task Group has come on by leaps and bounds.
We are forging excellent relationships with South Western Railway and Network Rail and both station "Friends" groups have now formally joined SWR's Community Rail station adoption scheme.
This gives us a perfect "platform" from which to work with all stakeholders to help improve station facilities, access, landscaping, signage etc
Our membership currently exceeds 20 with representation from all local communities using the station.
We are arranged into four groups as follows:
Friends of Effingham Junction Station
Friends of Horsley Station
Accessibility Projects Team
Strategy Group
Anyone with some time and energy to contribute is welcome to get involved. Just contact Stephen by email on This email address is being protected from spambots. You need JavaScript enabled to view it.
EHPC Council Member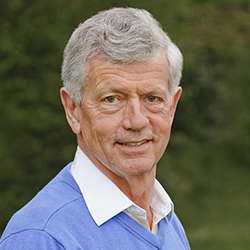 Cllr Andrew Franklin
Other current members include:
Chair: Stephen Groom
Alan Gilbertson
Robin Satow
West Horsley Parish Councillor Mel Beynon
Martha Jessop
Effingham Parish Council Chair Ian Symes
Effingham Residents' Association Chair Vivien White
Local flora and fauna experts Brian Austin and Harry Eve
Landscape gardening Fiona Stephenson and Mark Lenel